UC San Diego Library Unveils Newly Acquired, Rarely Seen Artwork by Theodor Seuss Geisel on Sept. 20
Rarely seen art and illustrations by the late Theodor Seuss Geisel, better known as Dr. Seuss, will be on display at UC San Diego's Geisel Library on Friday, September 20 as the focal point of the 16th annual Dinner in the Library gala. The highly-anticipated event will be held on the recently renovated top floor of the iconic Geisel Library from 6 - 9 p.m.
In addition to the exhibition of new works, festivities will include a cocktail hour, gourmet dinner and engaging conversation with a local panel of distinguished art and literary experts. All proceeds from the event will be matched dollar-for-dollar through the Chancellor's challenge benefiting the Geisel Library Revitalization Initiative and the Library's mission to support student success, research and discovery.
"The university is honored to be entrusted with these rare materials that Ted Geisel created at leisure and kept private for his personal enjoyment," said Chancellor Pradeep Khosla. "The UC San Diego Library is a renowned and trusted public academic repository that offers access to knowledge and a variety of cultural treasures. It is a primary agent that helps fulfill our public mission to support and promote just and sustainable forms of social and cultural enrichment regionally and globally."
Donated from the estate of Theodor Geisel's widow, the late Audrey S. Geisel, the recently acquired materials of more than 270 pieces join more than 20,000 items currently held in the Dr. Seuss Collection in the Library's Special Collections & Archives.
In addition to having an opportunity to see the art, guests will hear from a panel of experts who will delve into Geisel's literary and artistic impact. Members of the panel include: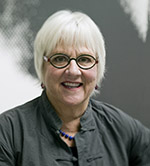 Mary Beebe, director of UC San Diego's Stuart Collection since its inception in 1981. As director of this unique public art collection, Beebe is tasked with commissioning site-specific works for the thriving campus. Installations range from Do Ho Suh's "Fallen Star" atop Jacobs Hall to Alexis Smith's 560-foot "Snake Path" near Geisel Library. She's an enduring champion of the arts who is committed to making sure the Stuart Collection lives into the future.
Seth Lerer, distinguished professor of literature at UC San Diego and former dean of the Division of Arts and Humanities. Over the years, Lerer has introduced scholars and non-academic audiences to the history of the English language, children's literature and the history of the book. He has published 10 books, including "Children's Literature: A Reader's History from Aesop to Harry Potter," which received the 2010 Truman Capote Award in literary criticism and the 2009 National Book Critics Circle Award.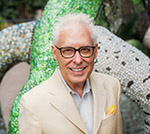 Rob Sidner, executive director and chief executive officer of the Mingei International Museum in Balboa Park. Sidner took the museum's helm when founder Martha Longenecker retired in 2005. He's overseen more than 20 exhibitions since becoming director and was the owner of The Cable Gallery in Mission Hills. Sidner is currently managing the major expansion and renovation of the Mingei.
"The new acquisitions from the Geisel estate have greatly expanded the breadth of materials we already hold in our Dr. Seuss Collection," said Erik Mitchell, The Audrey Geisel University Librarian at UC San Diego. "They show a personal side to the beloved author, revealing the true scope of Geisel's artistic talents. I am confident that these works will open more doors for students and researchers interested in studying Theodor Seuss Geisel's place in 20th century art and literature."
Sponsors of this year's Dinner in the Library include local philanthropist Jeanne Jones who is serving in her fourth term as chair of the Dinner in the Library Honorary Committee, among others. A special thank you to the Geisel Estate for making this evening possible.
Tickets for Dinner in the Library are available for $300 per person. Sponsorships begin at $1,500. To purchase tickets or sponsor the event, visit lib.ucsd.edu/dinner or call (858) 822-4554.
---
Media Contact
Nikki Kolupailo, 858-242-0539, .(JavaScript must be enabled to view this email address)
UC San Diego's Studio Ten 300 offers radio and television connections for media interviews with our faculty. For more information, email .(JavaScript must be enabled to view this email address).